Hello (Hello), Hello (Hello), I'm glad you came my way.
MEET JANEL
My name is Janel and I am a mother of 5 boys, including one angel watching over us from heaven.
I was raised in the Church of Jesus Christ of Latter-day Saints and loved the Primary songs. They are still often a source of comfort or inspiration. While I love music, I don't feel blessed with musical talents.
I was terrified when I was called as a Primary music leader in February of 2017. I cried when I got the call, and worried, and stressed. How would I be able to do this?
The Primary chorister before me was a professional that lead a children's theater and had a strong, confident singing voice. If you've seen any of my YouTube videos, you'll know that's not me. It felt like impossible shoes to fill!
But the sweet Primary President reassured me that she felt very strongly I was the right person to call and that they were ready for a totally new style. With the expectation to match up to the previous leader dropped, I was ready to dive right in. What I lack in overall talent, I make up for with an abundance of creativity and enthusiasm.
Fast forward just a month into the calling and it was already easily my favorite calling!
While I'm definitely not perfect with singing, leading, etc, I just love working with the kids, being creative every week, and teaching the gospel with Primary Songs in such a unique and impactful way.
This website began after sharing a couple of first primary singing time posts over on my main blog that I have worked on creating recipes, parenting ideas, and other content for over 10 years!
I just had so many, many ideas I wanted to share, and thought it would be better placed to have a website more specifically focused on Singing time ideas!
Primary Singing was started to more easily organize, display, and categorize all of my ideas to give you resources to help you with your own Singing Time lesson plans. I hope you love it around here! The best way to help this little site grow is by sharing what you love on Facebook, Pinterest, or even email!
CONTACT ME:
If you need to get in touch with any questions, concerns, or ideas – email me at:
[email protected]
MEET MEGHANN
Hey Everyone! My name is Meghann and I love all things music! I am currently a music therapy student and will be graduating in May 2023. I love working with children and sharing music with others!
I have been a primary music leader for about 2 years and LOVE it! I absolutely love teaching the gospel through music. I joined the blogging world in 2021 and began helping to create primary singing ideas here on the blog!
When I'm not practicing piano or working on schoolwork, you can usually find me doing something creative! I love finding ways to be creative in lots of different avenues! Whether it's trying a new cookie recipe, writing music, or thinking of fun activities for my primary kids, I am happiest when I am being creative!
I love spending time with family, playing sports, and trying new restaurants with my husband! My hope for my work in Primary Singing is that it helps other primary music leaders to feel a little bit less stressed and have a little bit more fun with their calling!
MEET ELENA
*Helps with Spanish Translations
My name is Elena. I'm Mexican and I have been working on this blog to help translate the posts and printables into Spanish. I love crafts, singing, listening to music, and playing the piano. From the first time I visited this page I loved the ideas and resourced shared here.
I was a music leader in my ward for 5 years, and it was a calling that I enjoyed very much, but I was always looking for new ideas, and ways to motivate the children to sing.
Now I am a counselor in the Primary stake presidency and had been looking for ideas to support the music leaders in my stake. So when I discovered this site I wanted to be the means to help get these resources to many Spanish-speaking sisters who are looking for teaching ideas like me.
Hopefully you can implement some of these ideas and help the children in your ward learn from the gospel and treasure the beautiful Primary songs throughout their lives.
STAY IN TOUCH:
Consider subscribing to our weekly email newsletter! You'll get all of our latest Singing Time Lesson plans right to your inbox – saving you time! Plus, you'll get a discount on our digital shop and exclusive printables!
VISIT MY OTHER BLOGS

A Mom's Take
A parenting website with recipes, kids activities, parenting helps, holiday ideas, travel inspiration and lots more! Plus hugely popular Christmas ideas like this Nativity Skit printable!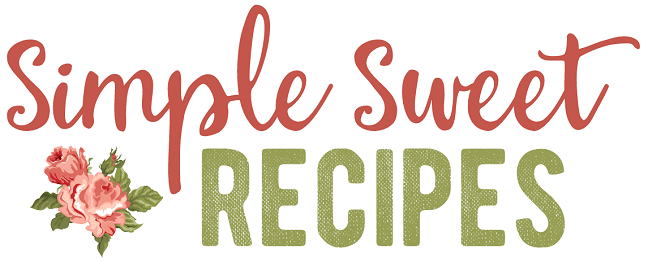 Simple Sweet Recipes
A recipe website, specifically focused on easy, sweet recipes! You'll find some of my most popular recipes including a 4-ingredient powdered sugar frosting!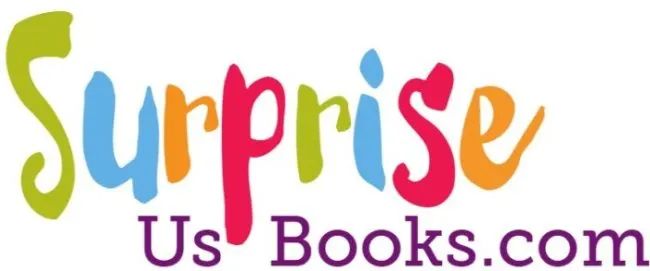 Surprise Us Books
Here you'll find a peek inside some of our very favorite PaperPie books, toys, and more! I'm a brand partner and can help you pick out books for your family. (Formerly known as Usborne Books & More)
Freeze Dry Foodie
This is a brand new website to share my adventures in Freeze Drying! I've even created an in-depth inventory tracker spreadsheet, printable labels, and help list of freeze dry supplies!
WRITE FOR ME
I was released from this fantastic calling in October 2019. I absolutely loved my calling and cried even more the day they released me than the day they called me.
I do still have a lot of ideas I want to add and share on this blog, but as a busy mom those ideas are often shuffled to the back burner. So… I'm looking for YOU!
If you are a current or previous Primary Music Leader and love the type of content I have shared here and want a little side gig writing and sharing your singing time ideas – please reach out! You can email me directly or use this inquiry form.
QUALITIES:
Be creative and enthusiastic
Be able to take top quality photos of your projects
Have a fun personality that shows in your writing
Be responsible, able to meet deadlines, and follow through with commitments.
RESPONSIBILITIES:
Create an easy to follow printable lesson plan for a particular Primary Song with an outline and extension ideas.
Copy the lesson plan outline into a blog post and expand on any details, turning the printable lesson plan into a blog-style post.
Include 3-4 photos of the game, activity, printables, or whatever else might fit to help the post be engaging.
Share the post on the Primary Music Leaders Facebook Group and Pinterest.
COMPENSATION:
You will be paid monthly for each completed post you write, via PayPal.
Compensation of $25 per complete post.
A complete set of my printable Primary Cards!
Bonus compensation on for-purchase printables you create for my shop.
ADDITIONAL DETAILS:
Please look through my blog here to get a sense of the type of content and blog posts you would be creating. This is the easiest way to see if you would feel at "home" writing here on this blog!
I can train new writers that haven't blogged before, as needed. Blogging can be a little intimidating at first and it will likely take longer to write posts for new bloggers, but it's pretty fun and easy once you catch on!
I am also happy to have a brainstorming session to come up with a series of ideas around a song to help make it easy to run with one song and create a series of posts relatively easily. I have a brainstorming worksheet available that is really easy to use for this, as well.
DISCLAIMER & USE POLICY
If you have any questions about how you can use the files on this site or are seeking information on our privacy policies, disclaimers, and other information – please visit this post explaining all of our disclaimers, use policies, privacy practices, and terms and conditions of this website.